Welcome to Vermont Bingo, the home of all information about bingo in Vermont.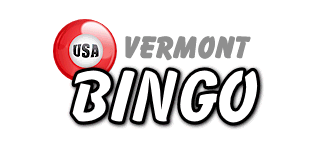 Welcome to Vermont Bingo, where you can find out where to play bingo in Vermont. Whether you live in Burlington, Rutland, South Burlington, Barre, Bennington, Essex Junction, Brattleboro, Montpelier, St. Albans or anywhere else, we have all the listings.
Charity bingo is legal in Vermont, as long as the prizes do not exceed $400 in normal games. However, once a day there can be a prize of up to $1,000, once a month of up to $5,000, and once a year the organisation can offer a prize such as a car worth up to $50,000. All bingo games in Vermont must be not-for-profit, and the proceeds go to charity.

Bingo Halls by Town/City in Vermont
View Bingo Halls by County or view all states at Bingo Halls USA.
If the county you live in is not listed then there are no bingo halls in your town/county.